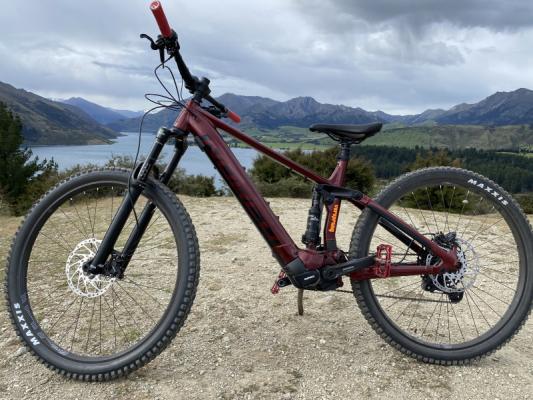 Bike of the Month & November Newsletter
25 November 2020 2:20:26 pm NZDT
Our November newsletter's Bike of the Month is Blair's Norco Sight VLT. This e-bike came with a RockShox Yari on the front and Super Deluxe on the back. It wanted to go fast but at 120 kg with rider the suspension could not keep up.⁠
⁠
We took Blair through all the options. He went for the full Supercharged fork package and matching shock tune.⁠
⁠
Blair's feedback: "HOLY CRAP - It is a completely new bike - the compliance on the front end is incredible, and feels like it's on rails now - The bottom end is really active now and keeps the wheel connected while the bars stay really smooth which I can tell already will have a huge reduction in fatigue on longer rides and doing laps."⁠
⁠
Click here to read our newsletter and find out what we did to make it ride like this.⁠
⁠
Also in our November newsletter:
New Fox 36 GRIP & GRIP2 Tuning | WIN $100 Biken Voucher | Hayes Cyber Sale 20% off | New Internal Seal Kits and more.⁠