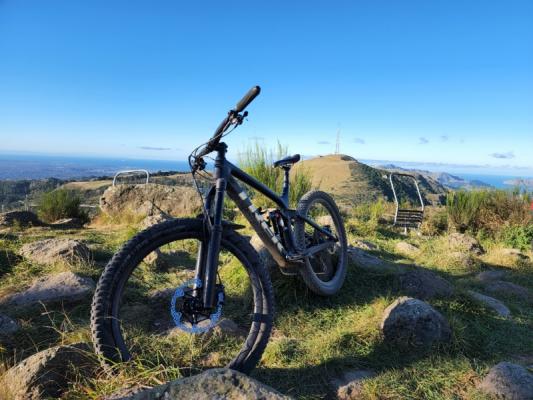 Bike of the Month & Newsletter May 2022
17 May 2022 4:36:01 pm NZST
Bike of the Month May 2022
We recently helped Dmitry turn a bog standard Trek Remedy into a mountain slayer. We replaced the Trek Reaktiv shock with a
Manitou Mara Pro
specially built for these Treks and fitted it with a
Shockcraft Deaktiv
lower pin to make a straight bolt in.
The fork is a Fox F36 with GRIP damper - a good platform with a bizarre tune. Dougal modified the GRIP damper to remove the harshness and tuned it to get the right amount of compression damping in the zero position with the high speed rebound tuned to suit. More info over
here
.
Coupled with a
Vorsprung Luftkappe
to straighten out the air-spring, this makes for a stable platform which now gives support for stability and control while still eating bumps at speed.
The fork was delivered to Dmitry with clickers set and ready to ride. Another stoked customer - see his feedback below. See Dmitry's full comments below.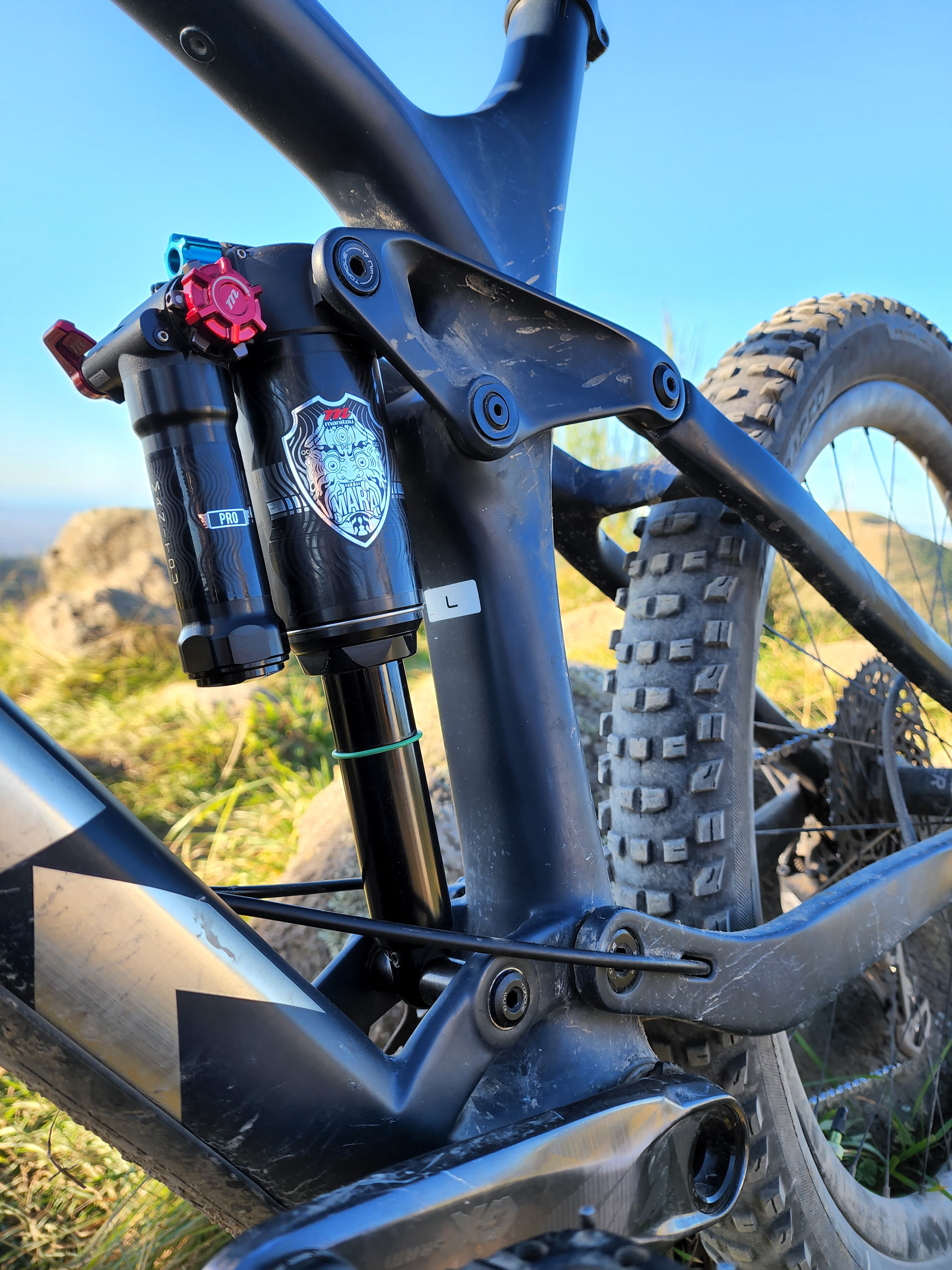 Dmitry's feedback:

After persevering with my standard issue Fox 36 GRIP fork and RE:active shock for two years, I had had enough. I decided to give Dougal a call. I explained my issues of having a harsh fork and a sluggish shock and within 10 minutes, I had locked in a plan. I was sending my fork in for a tune and Dougal was sending me a Manitou Mara Pro rear shock.

In a short while, I got all my stuff installed and went for my first ride. Instantly it was a whole new bike. I had grip at the front. I had support through the full rear shock travel. I was popping off little bumps that previously sucked all my energy up. My bike felt alive for the very first time.

Since then, I have been tweaking the suspension here and there and focusing on getting it all dialled and Dougal has been supportive and happy to answer any questions I had. In the short couple of months of having the new suspension, I have moved from a stagnating blue/easy black trails to finally riding the squirrel catcher at the top of 3rd Base in CAP (for those not in the know, a GAP jump/drop on entry to a double black).

I am stoked with how my bike has been transformed and allows me to have the confidence to go into new challenges. Dougal and Ellen have been nothing short of excellent – their patience and support has been outstanding. I highly recommend them for any suspension work.



Shockcraft & Biken Newsletter
The May Bike of the Month was included in our
May newsletter
. If you're interested in receiving our future newsletters sign up
here
.