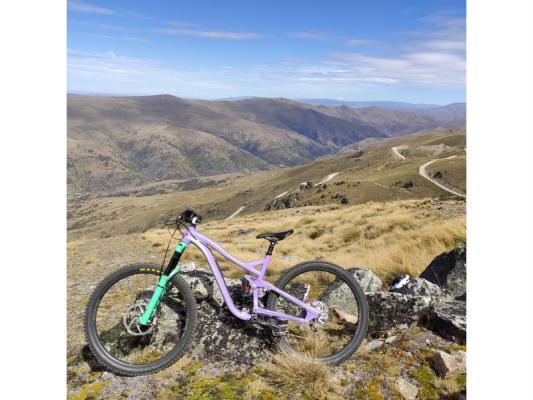 Bike of the Month March
8 April 2021 11:55:17 am NZST
Our March Bike of the Month is Ellen's freshly painted Norco Range. Ellen wanted a new bike but loves riding the Norco so much that she decided to give her bike new life with
Spray.Bike
Memphis Purple/Milan Celadon (mint) paint &
DyedBro's
Stayfree frame protector kit. New MY21
Manitou chrome decals
have also been applied to the forks. Less visible are the internal changes to the Manitou Mattoc. While Ellen was painting the outside, Dougal was working his magic on the inside of the Manitou Mattoc & Mcleod. Both received our new Zoom Tune for Women. Women tend to ride with their weight more rear-ward on the bike than men, and need the suspension re-balanced for this.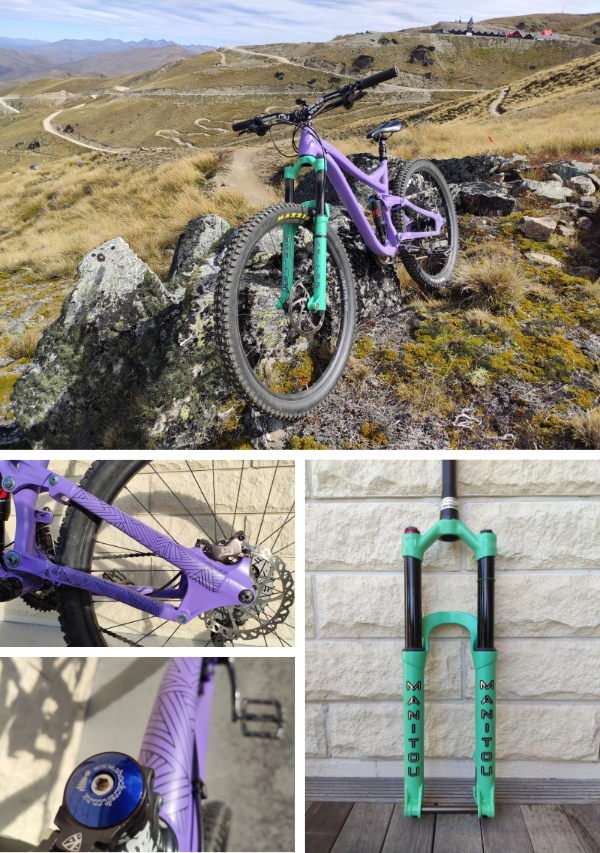 Shockcraft's Zoom Tunes (Info Coming Soon) are fully engineered with spring and damper rates calculated, then hardware modified, to provide those forces when you need them. Our new Laba7 dyno and spring-tester were used to dial in whole fork spring and fork/shock damper rates, leaving only minor tweaks required for on-trail validation.
Dougal built the new Mattoc from a set of tubes upwards. It has a
high flow piston
, custom damper tune, custom internal machining to reduce air-pressure build-up, and
resized/burnished bushings
. Starting with lower legs & crown separate from the stanchions was the only way to get a perfect paint job to match the performance.
Ellen's first ride on the newly tuned suspension was just over a few curbs but she came back laughing at how well it stayed planted and sucked them up. Since then it's had some good runs at Cardrona, on the local Alexandra trails, at Wairoa Gorge & Craigieburn. The fork just eats up anything you throw at it. Ellen is able to ride things she couldn't before and at a faster rate. The bike stays level, stays planted and eats bumps at all speeds.
Bike Build List:
Dominion A4 Brakes
front & rear
Manitou Mattoc (front) 160 mm with
HF Piston
, custom machining and damper Zoom Tune
Manitou McLeod (rear) with
dual layer King Can
and damper Zoom Tune
SUNringle
Duroc 30 rims with Sun-Ringle SRX hubs
Manitou Jack dropper post
Paint:
Spray.Bike
Memphis Purple (frame) & Milan Celadon (forks)
DyedBro frame protector kit:
Stayfree Black
Manitou chrome fork decals
Planned changes:
Manitou Mara Pro
- Because why not?
The Before Shot: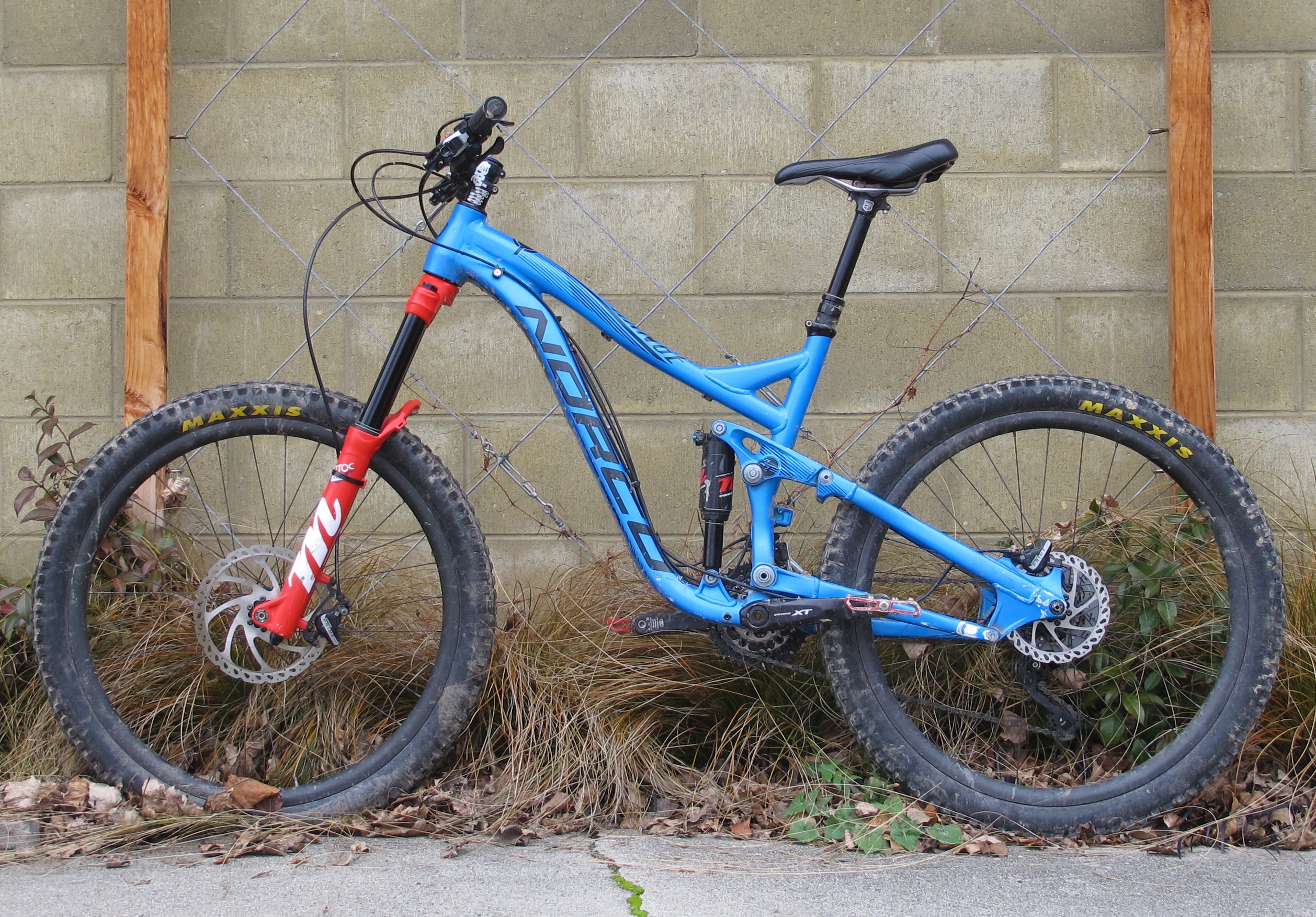 The March Bike of the Month was included in our
March newsletter
.
⁠
Also in our
March newsletter:


Ultimate Workshop Toys | NEW Fox Float Kits | Motorex Sponsored Teams | Big Bike Film Night 2021 | Video - the Mezzer's Death Metal Song