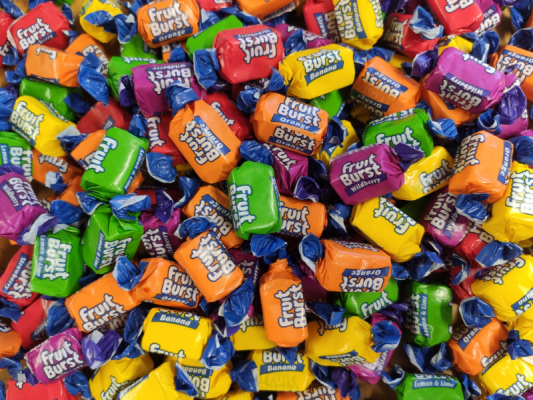 15 Years of Shockcraft | 15% Off Sale | 24 Hours Only
14 June 2022 12:19:46 pm NZST
Shockcraft & Biken 15% Off Sale*, 24 Hours Only

To celebrate 15 years of Shockcraft and say thank you to all our customers we're offering 15% off retail price for all IN-STOCK products on our Shockcraft & Biken websites for 24 HOURS only.
Sale starts 9 am 20th June 2022 NZST.
Discounts are applied when product/s are added to the cart.

*Terms & Conditions apply
Email us before the sale starts if you have any questions about our products

15 Years of Shockcraft
In 2006 Shockcraft was started as a hobby. 2007 it became official and this year we celebrate 15 years of officially existing. In the last 15 years we've created a new industry in New Zealand, become famous worldwide and exported our products and services across the globe.

We've helped a huge range of customers with their suspension, from supporting Alexandra locals to sending hard-to-find parts across the world to places we don't even have the keyboard letters for. We have thousands of customers across the globe ranging from MTB race teams to people keeping their commuting bikes rolling.

From Katikati to Kyrgyzstan (yes, seriously) we have happy customers relying on the team at Shockcraft for the right parts and the right advice.


Milestones:
2006 Started in Dunedin
2006 Enduro bearings and seals distributor
2007 Incorporated on West Coast
2007 3D CAD purchased
2009 CNC mill operational
2010 Moved to Alexandra
2014 Manitou distributor for New Zealand
2014 Motorex Bicycle distributor for New Zealand
2014 First employee (Steve #1 who still calls in)
2014 Opened our Suspension Service workshop - 1st fork serviced (Manitou Dorado), 1st shock serviced (Manitou Swinger/ISX)
2015 Sponsored Linger & Die MTB race
2016 First Unharsh tune on a Rockshox Pike
2016 Sponsored Meg Bichard
2017 Moved into our own designed and purpose built relocatable office and workshop
2017 Vorsprung Elite Partner Tuning Centre
2017 Began shipping fruit-burst lollies with all orders
2017 Sponsored Revolution MTB race
2018 First Shockcraft designed High Flow CNC piston developed. This one for Ohlins STX22 & TTX22 forks
2018 Sponsored Bike Wanaka 10 Hour Race
2018 Sponsored 3 Peaks MTB Race
2018 Sponsored Big Bike Film Night
2019 Moved office and workshop into Alexandra (Boundary Road).
2019 Sponsored Bike Wanaka 10 hour race
2019 Sponsored Big Bike Film Night
2020 Launched Biken Distribution for brands that were not suspension specific
2020 Sponsored Bike Wanaka 10 hour race
2020 Sponsored Big Bike Film Night
2021 Laba7 Shock dyno & computerised Spring Tester machines arrived from Lithuania
2021 Fork custom dyno tuning program expanded
2021 Sponsored Wairoa Gorge MTB Part trails
2021 Sponsored Matangi Station MTB Park trails
2021 Sponsored Big Bike Film Night
2022 Rear shock custom dyno tuning program started
2022 Sponsored Big Bike Film Night
2022 15 year Anniversary of incorporation


Terms & Conditions of Sale:
• 15% off retail price (10% off dealer price for registered dealers) for products purchased through the www.shockcraft.co.nz & www.biken.co.nz websites for 24 hours only, from 9 am 20th June 2022 to 9 am 21st June 2022 NZST.
• Discount only applies to product that is in stock and on our shelves. Any backorders will be re-invoiced at full price.
• Discount does not apply to labour, freight, bulk oil, voucher sales, Kereru pickup service or Book Now, Send Later service.
• Discount not available in conjunction with any other offer, including Industry Rates.